Weedmaps IPO & Federal Investigation Update | PotGuide.com
In December, Weedmaps announced their intention to become a publicly-traded company on the Nasdaq. But the disclosure of a federal investigation into the company has investors holding onto their wallets as the future of the company is thrown into uncertainty. Weedmaps' parent company, WM Holdings, will merge with Silver Spike Acquisition Corp. for an IPO initially valued at 1.5 billion dollars. But that value is already in jeopardy, along with the potential future of Weedmaps as a whole. 
Weedmaps IPO Begins Despite Federal Probe
Less than two weeks after the House voted to decriminalize marijuana – a move that should leave investors slavering – WM Holdings reported to the US Security and Exchange Commission that a federal investigation into the company remains ongoing. 
On the final page of the report, Weedmaps confessed, "[T]he DOJ investigation has not been resolved. In our dialogue with the DOJ, we have had productive discussions about a potential resolution, but no agreement has been reached."
The federal investigation of Weedmaps began in September 2019 when the US attorney's office of the Eastern District of California subpoenaed the (comically villainous-named) Ghost Management Group – then the owners of Weedmaps – for records of their business practices dating all the way back to their inception in 2008. Ghost Management, WM Holding, and Weedmaps themselves have declined any requests for comments since then.
Why is Weedmaps Being Federally Investigated?
Of course, no party will confirm the details of an ongoing investigation, but the general suspicion is that Weedmaps violated California law by knowingly hosting and accepting money from unlicensed businesses. That last sentence may sound innocuous, but it's a white-collar way of saying the largest weed company on the internet was intentionally profiting from the legal market with one hand, and the black market with the other. Advertising black market non-licensed dispensaries for years also undercut fledgling retailers trying to succeed legally.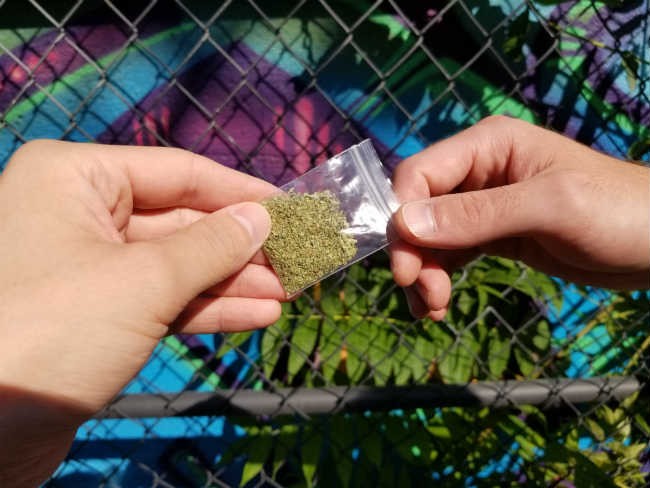 Weedmaps knowingly shared illegal businesses on their website.
The district attorney's office also demanded any documents regarding any chemicals and pesticides used by growers connected to the site that Weedmaps might have. This suggests investigators may be using Weedmaps to gather more information about illegal grow operations, particularly in connection with the EVALI Lung outbreak in 2019.
What Will Happen After the Weedmaps Investigation is Over?
Unfortunately, this is the answer everyone wants to know, and the answer no one outside the investigation can know right now. Fines are likely, prosecutions may be less so. There is the very real possibility that nothing will come of it if federal prosecutors cannot build a strong enough case. While Weedmaps having a successful IPO may be a boon to other companies looking to fundraise in the cannabis market, this investigation is likely to increase the already intense bureaucratic mistrust of the industry as a whole by the federal government.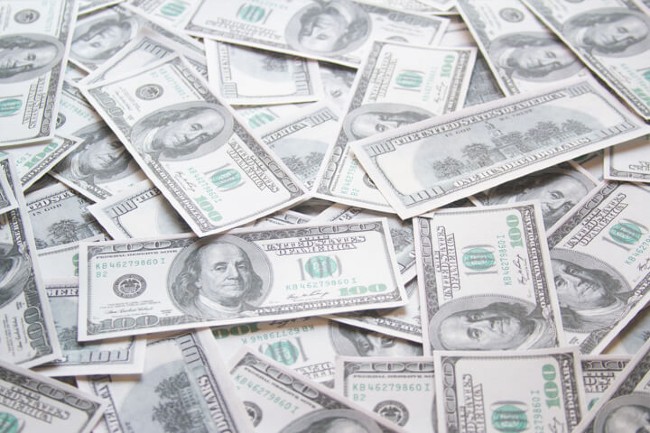 While the outcome of the investigation is still unknown, it is likely Weedmaps will be fined.
photo credit
But avoiding a public pillory doesn't mean the company will entirely elude federal consequence for flagrantly violating California's cannabis compliance. The California Cannabis Association has already threatened the company with billions of dollars in fines for advertising unlicensed dealers going back a decade, a crime there is little question the company committed.
Final Thoughts
The list of potential outcomes is a wide one at this stage. Few of them end with the site being shut down but more probably result in the platform retooled. Weedmaps will likely continue to exist, but in what form, and with how much potential? Financial king-makers aren't so sure now. One thing is for certain though, PotGuide has NEVER listed an unlicensed business and we never will! Our commitment to cannabis education and advancing the legal marijuana industry through safe, responsible engagements will never waver. You can always count on PotGuide as your trusted source for cannabis information!
---
What do you think the Weedmaps federal investigation will mean for the industry? Share your thoughts in the comments!
Photo Credit: Ekaterina Bolovtsova (license)