The 15 Best Weed Gadgets Under $20 | PotGuide.com
It's never too early to start brainstorming some gift ideas for the favorite pot smoker in your life, even if that smoker is yourself! For the budget-conscious, there are still plenty of cannabis-themed gadgets for under $20 that will provide countless hours of entertainment.
Keep scrolling to check out 15 of our favorite cannabis gadgets under $20!
Grav Glass Blunt w/ Silicone Grommet Blunts will remain a beloved classic for as long as Luniz's I Got 5 On It keeps getting sung in groups. However, for those times when you're not looking to split open a Dutch Master, Grav's Glass Blunt has you covered. Slide the mouthpiece back to open the main chamber, pack your ground herb, then light it up and go to town. Push the mouthpiece in as you go to ash. The silicone grommet is removable, making cleaning a breeze.
Raw Trident Wooden Joint Holder
If you're looking to go ham on some joints with a large group of friends, but aren't willing to commit to the Youtube tutorial on how to roll a trident joint, then look no further than the Raw Trident joint holder. Hand made from brown knot wood and limited edition.
Edibles: Small Bites for the Modern Cannabis Kitchen
For anyone looking to combine their love of baking with their love of weed, this brightly colored hardcover cookbook contains easy-to-follow recipes for sweet and savory treats that go far beyond your basic brownie recipes. Whether you're hungering for some simple, pot-infused roasted beet hummus or looking to expand your repertoire with artisanal weed marshmallows, this book is for you.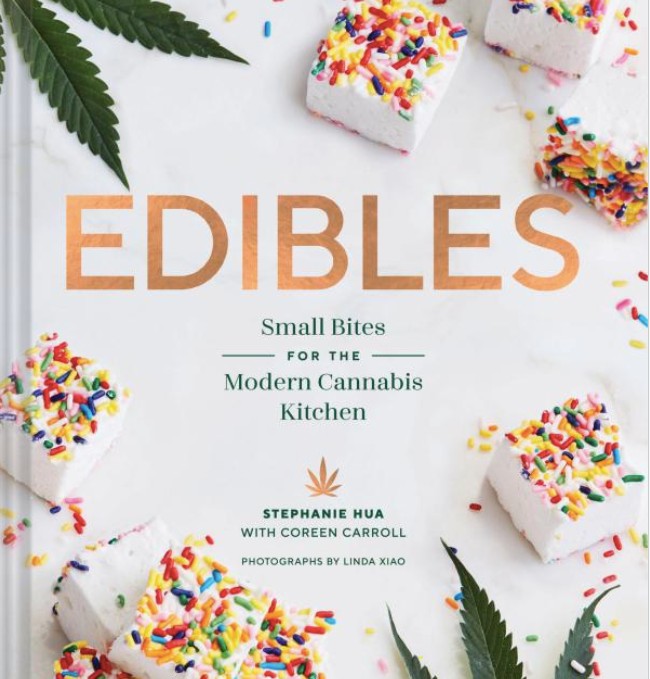 It also includes instructions for creating cannabutter, oils, honey, and maple syrup as well as informative dosage guidelines.
Green Jay E-Lighter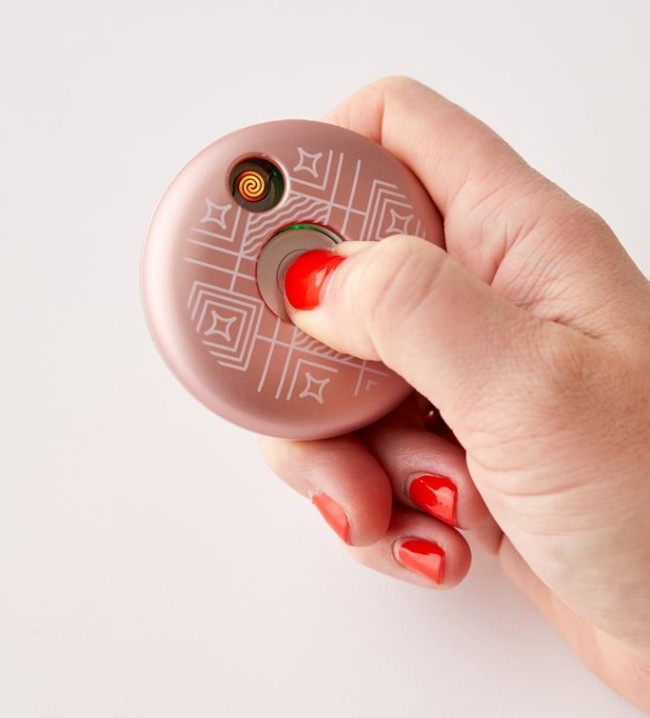 Go green with this flameless lighter from Green Jay. You'll never again have to worry about wasting plastic, empty or leaking lighters, or sparking up in high winds again. This compact lighter boasts a long-lasting battery that recharges off standard USB. Simply touch your J to the self-closing hot plate and you're good to go.
Cannabolish Smoke Odor Eliminator Spray
Need to hide all evidence of your recent sesh in a hurry, but not a fan of those artificial, chemical-heavy aerosol sprays? Cannabolish's Odor Eliminator Spray uses non-toxic, natural plant oils that instantly break down and remove unwanted smells from the air, fabrics, and other surfaces. The spray is non-aerosol, biodegradable, and safe to use in your home, car, or on your clothes. Especially useful in homes with pets or small children that are sensitive to odor.
420 Science Wax Wallet 3-Pack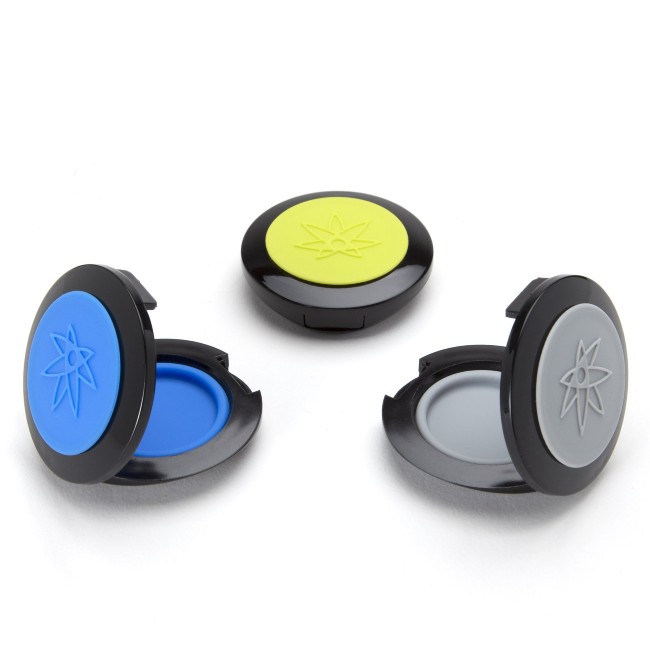 A unique storage solution for keeping your concentrates nice and safe, 420 Science's Wax Wallets are small, hinged clamshell containers lined with high-quality silicone. Each wallet can fit a gram of dab, shatter, wax, or any concentrate you choose, and the container's slim, low profile slides in and out of your pockets with ease. An effective, colorful way to transport your favorite concentrate strains.
REANICE 11" Green Glass Hookah
If you've been wanting to expand on the bong experience, this mini-hookah is a cheap and fun way to start. Featuring two hoses for sharing the experience, a colorful glass base, ceramic bowl, ashtray, and tongs, this hookah is easy to assemble and clean.
Expert Chef Pokeball "Spice and Herb" Grinder
A fun gift for the adult gaming fan in your life, Expert Chef's Pokeball grinder resembles the very same red and white monster-capturing spheres hurled by your favorite anime trainers. While your weed won't evolve inside into an even more effective form, the premium quality, magnetically sealed aluminum will last for years, and the twenty-eight diamond-shaped teeth inside will shred your herb into easily ignited pieces.
Dankstop Chocobong: The Edible and Smokeable Milk Chocolate Bong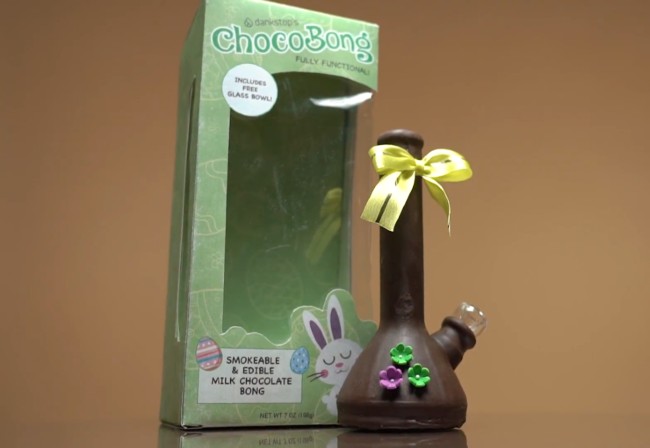 Clearly designed for the Easter season, Dankstop's creamy milk chocolate body makes it fully edible, while its 14mm glass bowl makes it fully functional (at least for single use.) Although it's a little too big to place in a plastic egg and hide around the house, the chocobong makes a welcome addition to any adult stoner's Easter basket, or as a fun stocking stuffer.
Paracord Bracelet Pipe
A stealthy way to make sure you always have a pipe on hand, this handmade bracelet of braided parachute cord can be worn around your wrist, your ankle, or looped onto your backpack/handbag. The bowl is screwed into one end of the bracelet while the mouthpiece is hidden inside the weave of the paracord.
Bong Socket
Portable, discrete, and perfect for turning any standard 12oz, 16oz, or 2L water bottle into your own disposable gravity bong for when you wanna take a deep rip on the go. Comes with a convenient keychain clip.
Goldleaf Medical Marijuana Patient Journal
Beginning your journey through medical cannabis treatment can be incredibly stressful. Besides the challenges of individual health issues that brought you to medical marijuana, there can be a long period of trial and error as you search for the strain and treatment that works best for you.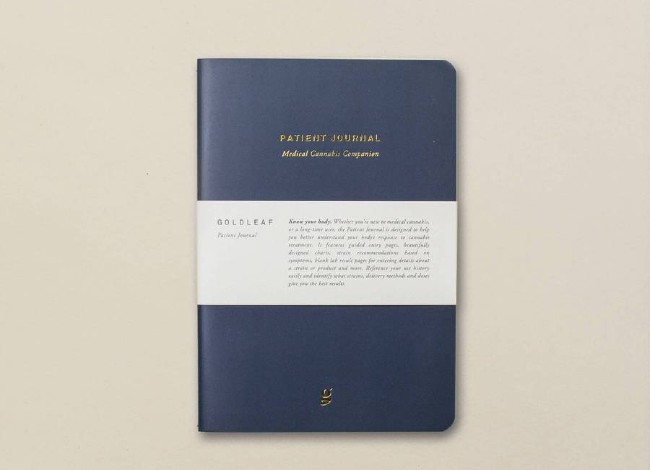 The Goldleaf Patient Journal was created in partnership with top medical professionals with the goal of providing the tools necessary to chart all the relevant factors in your individual cannabis therapy. With over twenty days of guided entry pages, this journal includes timelines that help track the duration of each dose, lab pages to record each dose's effectiveness, infographics on cannabinoid and terpene effects, and recommendations for well-known ailments.
Medtainer Storage Container with Built in Grinder
A discreet and all-in-one system to keep your weed dank on the go until you choose to grind it up. The Medtainer storage container and grinder combo is made of medical-grade, opaque plastic that keeps light, air, and moisture out of your cannabis stash while keeping the fresh smells in. Stores, grinds, and pours. What more is there to say?
Lean Green Wizard: The Cone Filler and Grinder Combo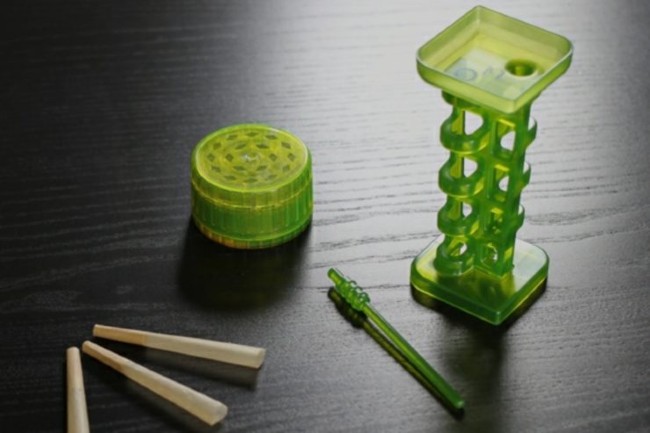 Sometimes you're just looking for ease and speed when it comes to joints. Maybe you're packing for a couple days of a road trip or just keeping your weed drawer stocked. Either way, the Lean Green Wizard is your answer. It comes with everything you'll need for filling cones, including an easy to use stand, joint packer, and grinder. Low cost, low-stress joints on demand.
Raw Grinder Card
The perfect option for any pot smoker looking to slim down their pocket's profile, the Raw Grinder Card fits right into your wallet with no moving parts. Three grinding surfaces built into the medical-grade, stainless steel card gives you plenty of options on how you want to texture your bud before rolling it or packing it. The Raw grinder card is both durable for the long haul and easy to clean.
Affordable Cannabis Consumption Habits
While it can be fun to drop some major bling on a bong, sometimes it only costs a few bucks to elevate the smoking experience. So, why not treat yourself or a stoner you love to something special?
---
Is your favorite budget smoking accessory missing from the list? Share some knowledge in the comments!
Photo Credit: Cannabolish (license)